The slowing down of time between whispers and turning pages.
For every purchase, receive a sample of your fragrance to try it before opening it.
Learn more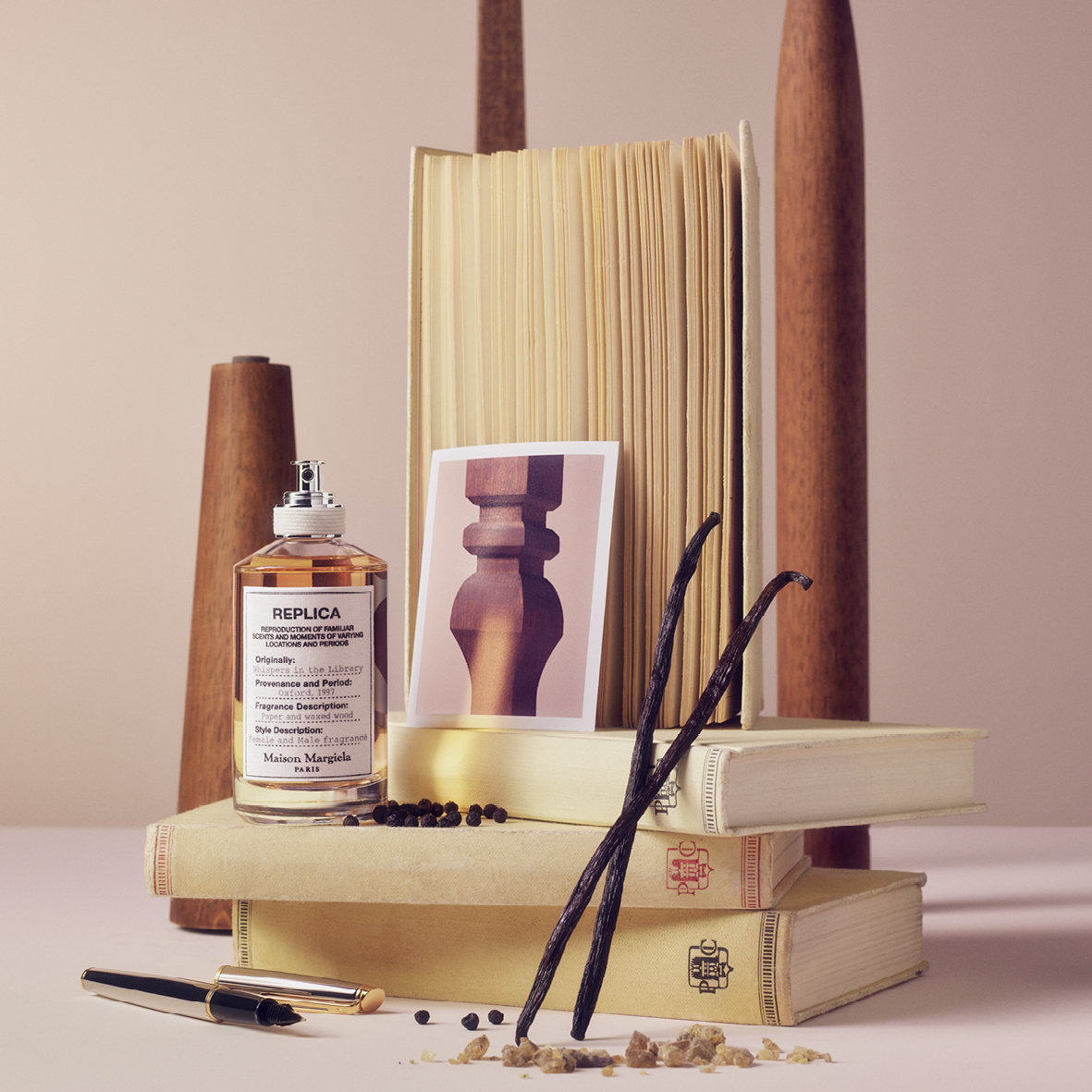 Whispers in the library evokes the memory of a mysterious library made of antique woodwork perfectly waxed.

Inspired by the scent of wax wood and paper, the combination of pepper notes with woody and warm notes of cedar and vanilla recreates the atmosphere of an ancestral library.
Tens of thousands of books on thousands of shelves in a sumptuous, ancestral library in which you feel both magically lost… and found in. Antique woodwork perfectly waxed. The slowing down of time between books and the whispers of turning pages.

This ambery woody Eau de Toilette is part of the REPLICA Collection.

Fragrance tips
Tip 1: As damp skin locks in the scent, apply the fragrance straight after showering or bathing and before getting dressed.

Tip 2: Apply the fragrance on your pulse points for a more seductive effect and stronger diffusion. Spray the fragrance from at least 15-20 centimeters from the area of application.

Tip 3: For a more diffused effect, spray the fragrance in the air and walk through it.

Wait until the fragrance has dried down on your skin before smelling it. Rubbing the skin after spraying the perfume will destroy the bond and alter the scent.